La band si è esibita il 6 giugno al Pepsi Center, Denver - Colorado, nella prima delle due serate previste
Qui di seguito la setlist completa:
1) The Miracle (Of Joey Ramone)
2) The Electric Co. + Send In The Clowns (snippet) + Rocky Mountain High (snippet)
3) Vertigo
4) I Will Follow
5) Iris (Hold Me Close)
6) Cedarwood Road
7) Song For Someone
8) Sunday Bloody Sunday + When Johnny Comes Marching Home (snippet)
9) Raised By Wolves
10) Until The End Of The World

Intermission:
11) Invisible
12) Even Better Than The Real Thing + Desire (snippet)
13) Mysterious Ways + Young Americans (snippet)
14) Desire + Love Me Do (snippet)
15) Angel Of Harlem
16) Every Breaking Wave
17) Bullet The Blue Sky + Black Dog (snippet) + 19 (snippet)
18) The Hands That Built America (snippet) + Pride (In The Name Of Love)
19) Beautiful Day + I Remember You (snippet)
20) With Or Without You

Encore(s):
21) City Of Blinding Lights
22) Mother And Child Reunion (snippet) + Where The Streets Have No Name + California (There Is No End To Love) (snippet)
23) I Still Haven't Found What I'm Looking For + Stand By Me (snippet)
Cade l'anniversario dal celebre concerto svoltosi 32 anni fa nell'anfiteatro vicino al Red Rocks che aveva regalato la magnifica Under A Blood Red Sky, e ricordato più volte durante la serata dallo stesso Bono.
fonte: U2france
_________________
W GLI IUCCIU'.......!!!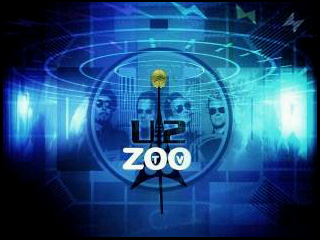 We can be heroes just for one day!

---
Permessi di questa sezione del forum:
Non puoi
rispondere agli argomenti in questo forum